Since the first identification of Vanishing White Matter (VWM) based on clinical profile and MRI pattern, a tremendous amount of research investigated the molecular cause, biological processes, and clinical aspects of the disease. Not only were the underlying genetic mutations identified, but both preclinical and clinical studies also generated an increased understanding of the disease.
With the improved insights, worldwide efforts now focus on treatment opportunities for VWM, which are in different stages of development. Considering the low prevalence and the high variation in age of onset and disease course of VWM, clinical trial design for VWM faces several challenges. The need for an unbiased group of academic medical experts to assist in the drug development processes and clinical trial design became evident. For this purpose, the VWM Consortium has been established, consisting of 9 (pediatric) neurologists from 8 academic medical centers worldwide, all involved in leukodystrophy patient care and research.
Mission statement
The mission of our consortium is to enable and accelerate therapeutics for Vanishing White Matter, aiming at accessibility and affordability for all patients. To this purpose, we established an international collaboration, which engages partners to provide unbiased analyses of different therapeutics, using smart trial design to address recruitment challenges, and promote efficient and effective use of therapeutics in this rare disease.
The VWM Consortium receives input from independent experts, works closely together with the Industry Alliance Office of Amsterdam Neuroscience, and engages with international biotechnology and pharmaceutical industry, and patient and family organizations.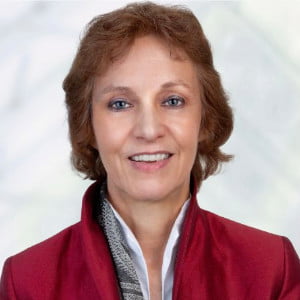 Prof. Marjo van der Knaap
Amsterdam UMC, the Netherlands

Marjo van der Knaap is an adult and pediatric neurologist, employed at Amsterdam UMC since 1991. She is head of pediatric neurology. In 2000 she founded the Amsterdam Leukodystrophy Center, where patient care is combined with fundamental, translational, and clinical research. She contributed to the MRI definition of VWM. In 2001/2002 her group discovered 5 VWM-related genes. Her research contributed to insight into VWM pathophysiology and therapy targets. She initiated the first therapy trial in VWM.
Website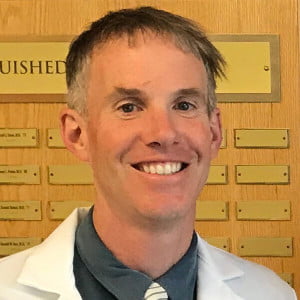 Josh Bonkowsky, MD, PhD
Primary Children's Center for Pediatric Personalized Medicine, USA
Josh Bonkowsky is a pediatric neurologist specializing in clinical care and research.  He is a professor of Pediatrics at the University of Utah Eccles School of Medicine. He is the Division Chief of Pediatric Neurology at Primary Children's Hospital and the Director of the Primary Children's Center for Personalized Medicine.
Website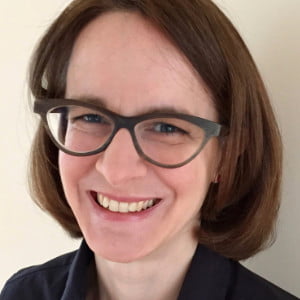 Nicole Wolf, MD, PhD
Amsterdam UMC, the Netherlands
Nicole Wolf has been working as a child neurologist at Amsterdam UMC since 2008 where she is PI for research on hypomyelinating leukodystrophies and metachromatic leukodystrophy. She is involved in setting up and contributing to clinical trials for leukodystrophies, including VWM. She did her training in pediatrics and child neurology in Heidelberg, Germany, and Zurich, Switzerland, where she started clinical research on leukodystrophies in 2000.
Website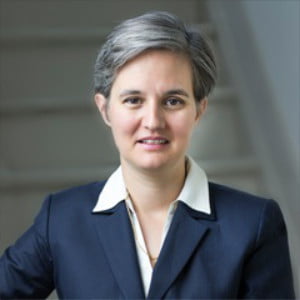 Adeline Vanderver, MD
Children's Hospital of Philadelphia, USA
Adeline Vanderver, MD, is an attending physician in the Division of Neurology, Program Director of the Leukodystrophy Center, and Jacob A. Kamens Endowed Chair in Neurologic Disorders and Translational Neurotherapeutics at Children's Hospital of Philadelphia.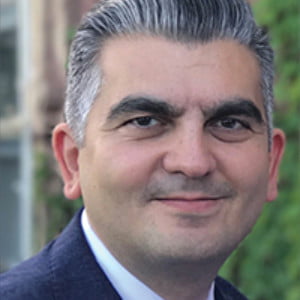 Ali Fatemi, MD, MBA
Kennedy Krieger Institute, Johns Hopkins University, USA
Ali Fatemi, MD, MBA is a pediatric neurologist and the Chief Medical Officer at Kennedy Krieger Institute and a professor of neurology and pediatrics at Johns Hopkins University. Dr. Fatemi's career has focused on the study of leukodystrophies and providing care to affected patients and has extensive experience with clinical trials engaging with all stakeholders within the leukodystrophy community.
Website
Geneviève Bernard, MD, MSc, FRCPc, Pediatrics and Human Genetics
McGill University, Canada
Associate Professor, Departments of Neurology and Neurosurgery, Pediatrics and Human Genetics, McGill University. Pediatric Neurologist, Department of Specialized Medicine, Division of Medical Genetics, McGill University Health Center. Scientist, Child Health and Human Development, Research Institute of the McGill University Health Center. Dr. Bernard started her career as a clinician-scientist in 2011 at the Montreal Children's Hospital, McGill University Health Center (MUHC), and MUHC Research Institute. She leads the largest Canadian leukodystrophy clinic and has established a comprehensive research program on leukodystrophies aimed at characterizing leukodystrophies clinically, radiologically, genetically, and pathophysiologically, as well as on defining their natural history and impact on patients and their families. Her research is focusing on hypomyelination disorders, and more specifically on POLR3-related (4H) leukodystrophy.
Website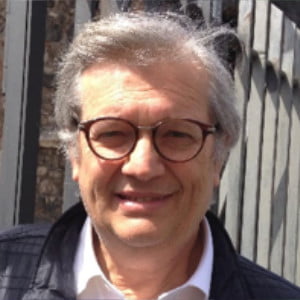 Enrico Bertini, MD
Bambino Gesù Children's Research Hospital, Italy
Head of the Clinical and Laboratory Unit of Neuromuscular and Neurodegenerative Disorders, Laboratory of Molecular Medicine, Bambino Gesù Children's Research Hospital, Rome, Italy. Enrico Bertini is a Pediatric Neurologist, and Adult Neurologist by training. Leading a Clinical and Laboratory Unit most of his activity is devoted to neurogenetics for the diagnosis and follow-up of Neuromuscular Disorders and Neurodegenerative Disorders, including leukodystrophies. He also participates in observational and interventional clinical trials in leukodystrophies.
Website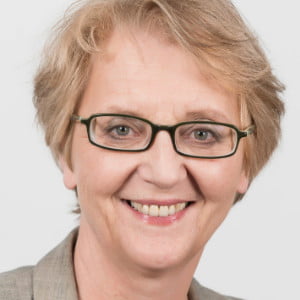 Ingeborg Krägeloh-Mann
University Children's Hospital Tübingen, Germany
Ingeborg Krägeloh-Mann was Medical Director of Paediatric Neurology until 2020; she is ombudsperson of the medical faculty of the University of Tübingen and vice president of the German pediatric society (DGKJ). Her areas of specific clinical and research expertise are neuroplasticity and the developing brain, and lysosomal storage disorders (sphingolipidosis) with MR-neuroimaging and the standardized description of developmental trajectories in the focus of the methodological approach.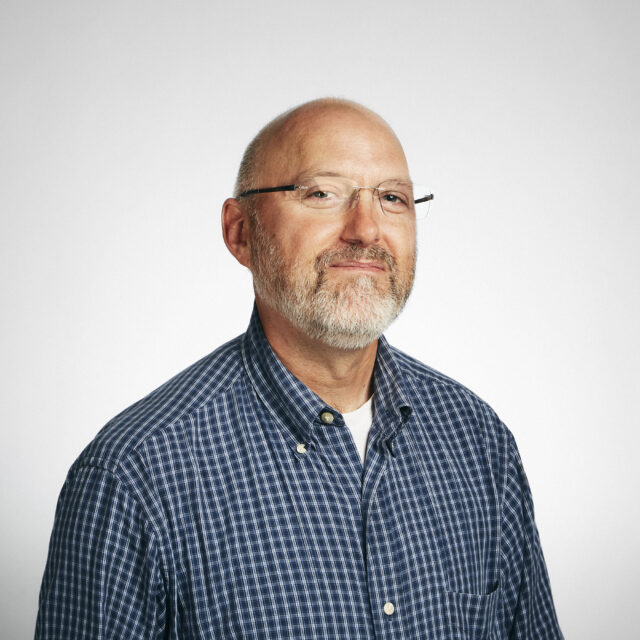 Brent Fogel, M.D., Ph.D.
University of California, Los Angeles (UCLA), USA
Dr. Brent Fogel is an Associate Professor in the Departments of Neurology and Human Genetics at the David Geffen School of Medicine at UCLA where he serves as Director of the Neurogenetics Clinic and the UCLA Clinical Neurogenomics Research Center. He specializes in the diagnosis and care of patients with genetic neurological disorders including leukodystrophies, cerebellar ataxia & ataxia with oculomotor apraxia, spastic paraplegia, and many others. Dr. Fogel runs an active research program to identify rare and novel genetic causes of neurological disease, including those involving the white matter, and to understand how best to use genomic information and technologies to efficiently diagnose and to improve care and treatment of patients.
Website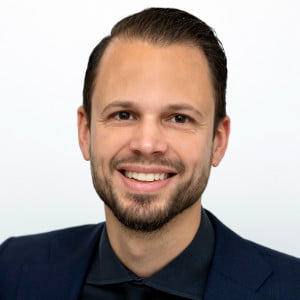 Pieter van Bokhoven, PhD
Amsterdam Neuroscience, the Netherlands
Pieter van Bokhoven is employed as director of business development at Amsterdam Neuroscience since 2015, where he establishes partnerships for collaborative research with pharmaceutical and biotech industry. Pieter did his PhD in molecular neuroscience, and currently is responsible for drug development efforts for Alzheimer and other dementias and clinical trials. For the VWM consortium Pieter advises of clinical trial design and strategy in order to bring the best treatments to VWM patients as efficiently as possible.
Website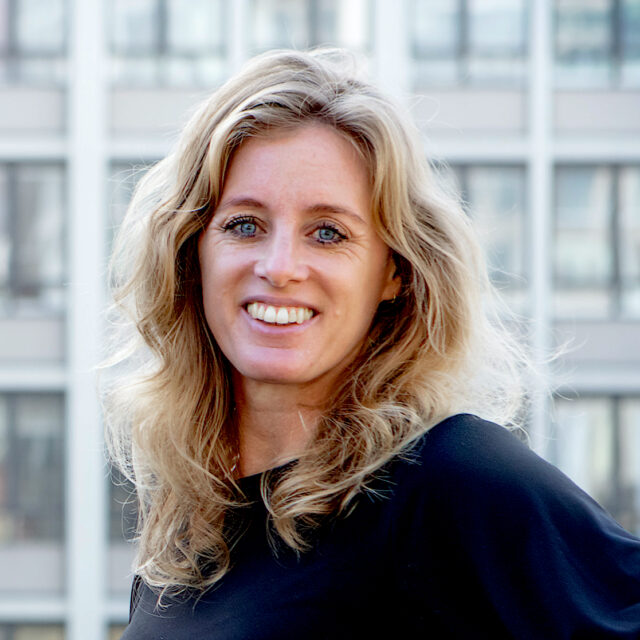 Prisca Leferink, PhD
Amsterdam Neuroscience, the Netherlands
Prisca Leferink is employed as a business developer at Amsterdam Neuroscience since 2018, where she establishes partnerships for collaborative research with the pharmaceutical and biotech industry. She did her Ph.D. in preclinical/ translational VWM research, and currently runs preclinical projects and clinical leukodystrophy projects. For the VWMC she manages the external industry collaborations.
Website
Register as patient
You can register for the online registration by e-mail. Upon receipt of your message, we will send you more detailed information about the Registry so that you can decide to participate in the Registry. We will provide consent forms to be signed and returned to us.
Register